Trusted Plumbers in Torquay and Geelong.
At Franklin Plumbing, we are an experienced group of local plumbers providing plumbing maintenance and services to our local Torquay and Geelong community.
We've earned our reputation as one of the best plumbers in Torquay and Geelong through quality workmanship.
Professional Torquay plumber servicing Geelong, Torquay, Jan Juc, Anglesea, Aireys Inlet, Fairhaven, Lorne & the Bellarine.
We are experts in all areas of plumbing as well as a range of complementary services too including gas fitting, hot water systems, sewage and storm water, and a total roofing repair and replacement service. Our service means we can address one or more problems when we call so you don't need to find a whole lot of different trades people. We're local plumbers to Torquay, we're professional and we're ready to assist when you need us. There's a reason we are known as one of the best plumbers in Torquay, so contact us today and receive a fixed price quote and a 7 year parts and labour guarantee.
Franklin Plumbing offers a complete suite of plumbing services, delivered by our team of Torquay plumbers. Whether you need a Torquay plumber, or a Geelong plumber, the Franklin team are trained and accredited to assess your job, provide a competitive quote, and get to work to fix it, fast. We specialise in the professional installation, service and repair of all roofing, general plumbing, hot water and heating and cooling products.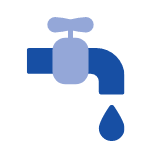 From leaking taps to hot water servicing, a Franklin Plumbing maintenance plumber will help you with emergency repairs and ongoing plumbing maintenance.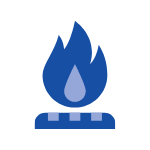 Franklin Plumbing repair, service, and replace natural gas appliances and fixtures as well as installing regulators, gas meters, burners and valves.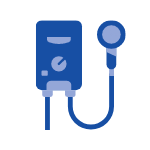 Franklin Plumbing offers hot water heater installation & repair for gas and electric hot water services. We also repair leaking or burst hot water pipes.
Franklin Plumbing are experts for all plumbing services needed for new or renovated bathrooms, kitchens, laundries, guttering and stormwater drainage.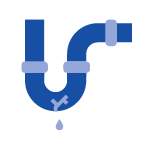 Franklin Plumbing offer a specialised service to unblock toilets, drains, sinks, basins and laundry troughs as well as the removal of tree roots from drains.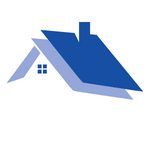 Franklin Plumbing complete repair work on existing roofs as well as the installation of a brand new roof and guttering, fascia and down pipes.
We are a team of qualified plumbers and gasfitters from Torquay and the Greater Geelong region.
We focus on service accountability and do our best to ensure we show up when we're expected. If we're running late we'll always call to let you know.
"We have used Franklin Plumbing on multiple occasions, would highly recommend. Always complete job promptly, have been flexible working around our trading hours, staff are always polite and job always resolved."
"Brett and his team were great, they did the work they were quoted, were punctual and did great work. Very easy to work with and we highly recommend."
Brett was great to deal with, actually answered his phone straight away, booked the job in, turned up on time, completed job efficiently. Great job.
Frequently Asked Questions